KLOBOT INC. A SILVER SPONSOR AT IMANAGE CONNECTLIVE 2023
(*KLoBot Inc., A subsidiary of KL Software Technologies Inc.)
iManage
ConnectLive Virtual 2023
June 6th – 8th, 2023
9am – 1pm CDT | 3pm – 7pm BST | 4pm – 8pm CEST
Our team showcased the digital innovations for the legal vertical such as, "KLoBot" – DIY no-code Legal AI Chatbot Builder with machine learning capabilities www.klobot.ai, imDocShare – View/Edit/Add/Attach/Sync/Search/ Provision iManage Work Server / Cloud content in SharePoint & Teams www.imdocshare.com & Legal101 – Ready-to-Use Modern "SharePoint" Law Firm Intranet www.klstinc.com/legal101.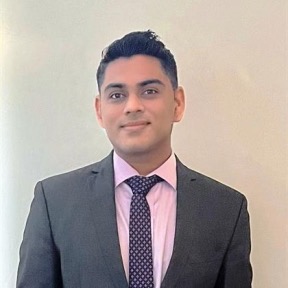 Ragav Jagannathan
President & Group CEO, SharePoint SME
Ragav has 25+ years of experience in IT with the last 8+ years of experience exclusively with Artificial Intelligence-related technologies such as building enterprise voice agents using Amazon Alexa, Microsoft Cortana, and Apple Siri. As a globally recognized SharePoint and AI SME, he has been involved with over 100+ AI-related projects for Fortune100 and ASX100 companies around the globe. He holds over 18 Microsoft Certifications and has been a featured Microsoft Speaker at various Roadshows, Partner Events, and Technical Conferences across APAC and AMERICAS. He is the Founder & CEO of KL Software Technologies Inc. (www.klstinc.com), a leading Global Systems Integrator working closely with 21 of the Am Law 100 firms. He is also the Founder of KLoBot Inc, an Artificial Intelligence focused software company that sells the DIY Chatbot Builder product named KLoBot (www.klobot.ai). If you would like to schedule some time with Ragav directly, please view his calendar and feel free to schedule a day/time.
About KLoBot, Inc.
KLoBot Inc (A subsidiary of KL Software Technologies Inc) was launched with the mission to provide organizations with solutions that address changing business needs. The company launched its first solution, "KLoBot" – An Enterprise Chatbot Builder Platform that allows users to build and deploy Chatbots for any use case or channel. In the year 2020, KLoBot Inc launched imDocShare which allows users to view, edit, add, attach, sync, search, and provision iManage Work Server 10.2+ or iManage Cloud content with Microsoft Teams, Microsoft SharePoint, Microsoft OneDrive for Business, or Web apps.
With organizations embracing the technology-driven environment and working toward exceeding customer expectations, there is an increased demand for solutions that can empower firms to automate routine tasks and streamline business processes. KLoBot Inc will continue to evolve with a vision of driving digital transformations across several industries.