Introduction
This document outlines the steps to complete installation for the On-Premises Proxy service required to use imDocShare with an On-Premises iManage Server. This is required due to the security requirements of an on-premises server.
Our application typically uses an online app service in order to query and authenticate with the iManage API server. For on-Premises implementations, this type of server is only accessible in the same intranet network and therefore will not respond to a public app service. Our solution is to install a proxy service which re-directs to our public service without exposing the iManage server to the internet at large.
Creating an App Service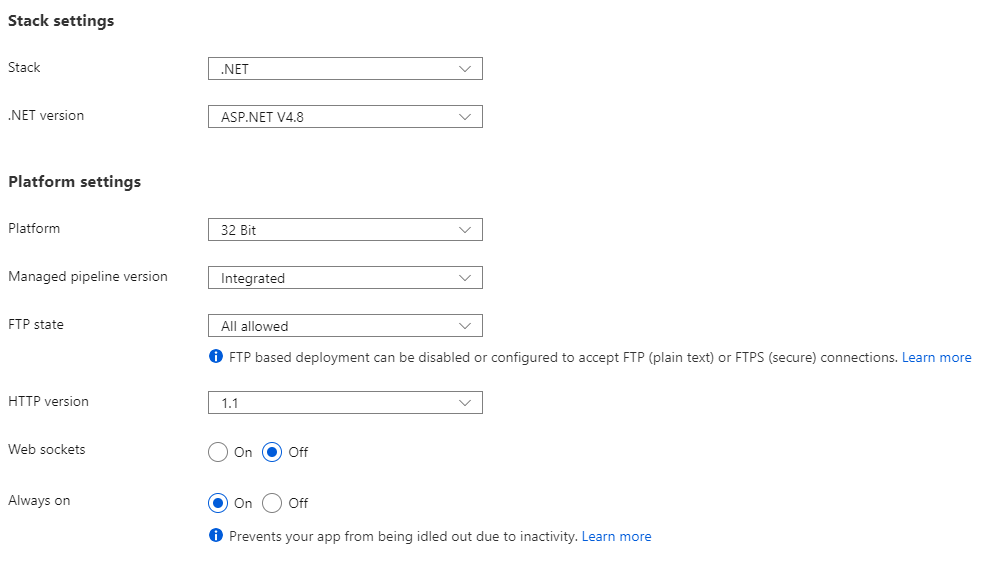 Once the service is live, we will provide a package to deploy our app to the service. It is important that this service is set up in the same network as your iManage 10.x Work Server as this is required to query the server. Please also ensure that your app service has a public IP so that outside services can connect to it.
Package Deployment
We will provide a package containing a .NET web app project to deploy to the service. Simply, unzip the file and use Azure's built in KUDU advanced tool to deploy the contents to the service.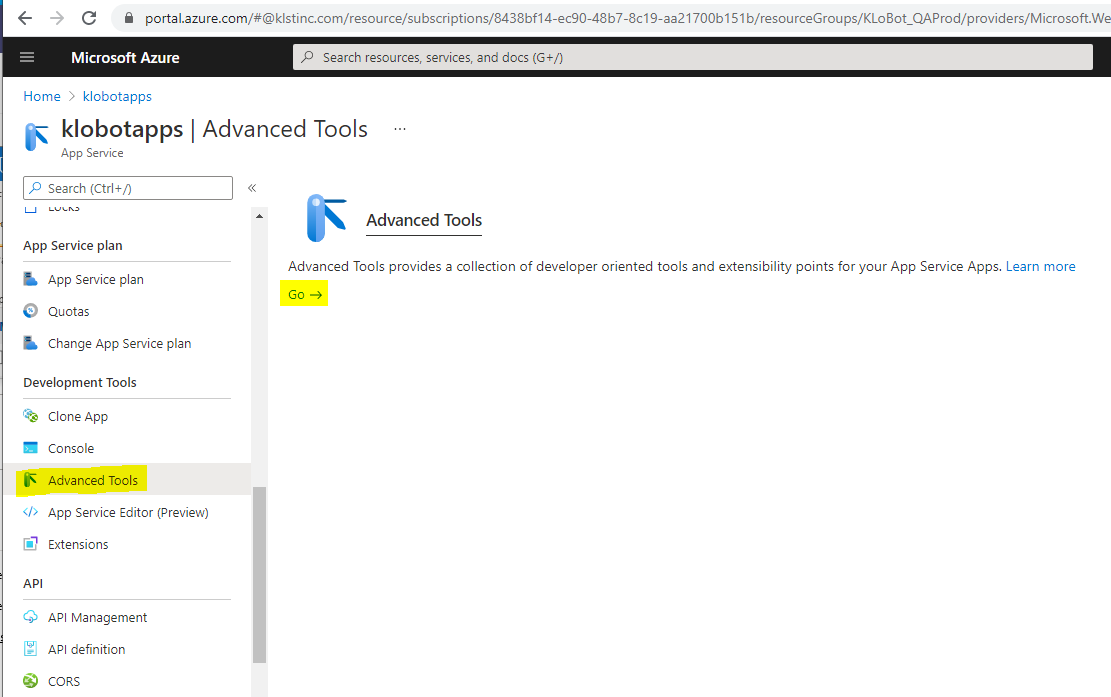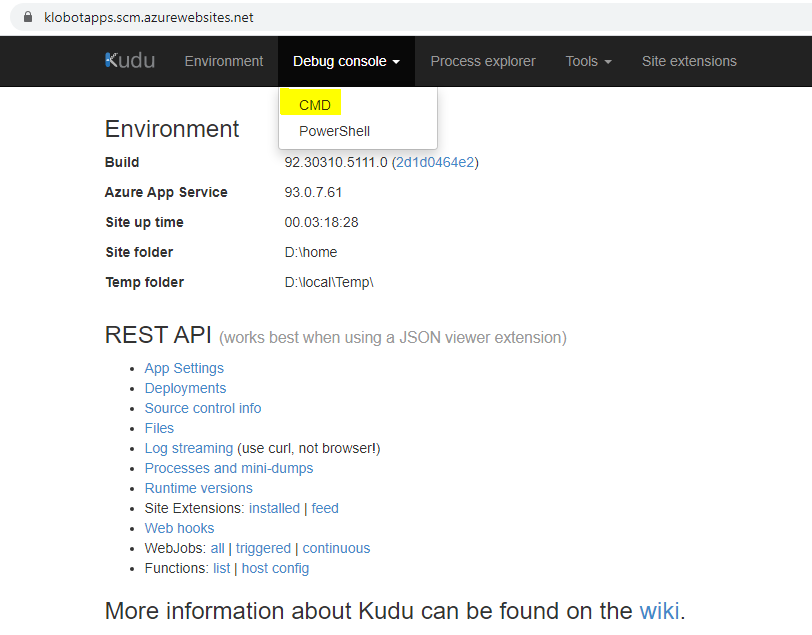 Once you have entered the debug console from the above screenshots, simply drag & drop the contents of the zip file into the root of the server directory. Once this is successful, your deployment is complete!
Once installation is complete, you will need to provide the URL property where the service can be reached. This needs to be saved in our records in order to process authentication and API access smoothly. This property can be found on the overview page of your service: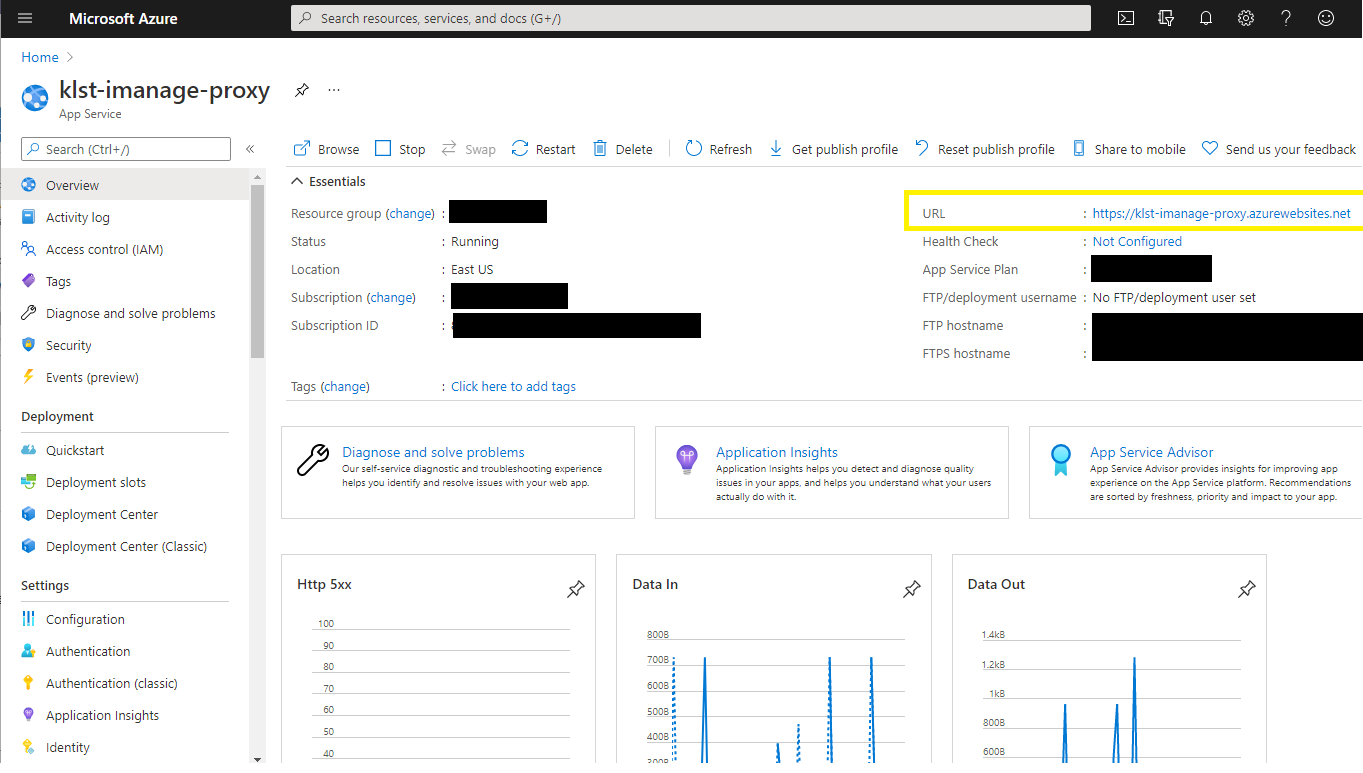 Testing your new Service
You can test your new service by visiting the URL above in an intranet environment. This URL should be reachable by machines in the same network. If the deployment was successful, you should see an imDocShare logo.
Installing Proxy App in IIS web server
Pre-requisites
Configure IIS features for Windows Server 2016
Install imDocShare Proxy app
Install SSL certificate
Create Certificate Signing Request Using IIS (CSR)
Install the SSL on IIS Website
Assign the certificate
Potential/Known issues