Create Agreements and Contracts quickly right within Microsoft Teams with imDocShare Co-Authoring of Office documents stored in iManage
Do your contracts generate business value? How important is it to efficiently create agreements and contracts?
An agreement, as well as a contract, play a pivotal role in every industry for completing business transactions. The legal industry is one such industry that needs to deal with the massive volume of contracts and keep track of the sheer number of contracts.
Although contracting is a common activity, but under certain circumstances, inefficient contracting can lead to a firm loss of around 5%-40% on the value of an agreed deal.1
What are the foremost challenges?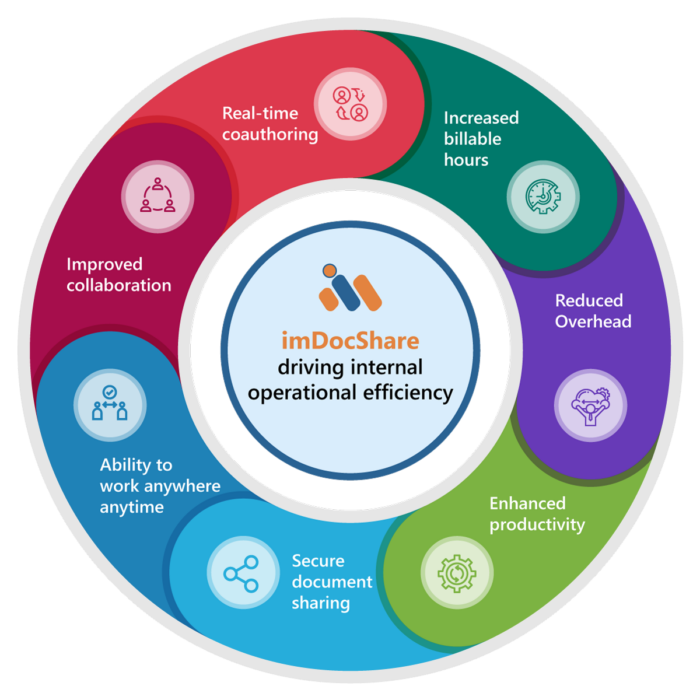 One of the main challenges that a firm faces while creating agreements or contracts within Teams includes an ineffective way of extracting all the information. Drafting, managing, and updating the contracts and agreements require a lot of workforces, which hampers a law firm's productivity. This makes creating contracts a time-consuming and complicated procedure, which may lead to several missed opportunities. Research shows that, out of an average 8-hour working day, lawyers spend only 2 hours on billable work.2 Interruptions including admin tasks, repetitive tasks, bd activities, overloaded emails & calls, document search, generate bills, cumbersome contract creation is taking away attorney's attention from billable work.
The result is missed deadlines, stress, confidential information leaks, and unproductivity.
What could be the solution? Can Co-Authoring help in collaboration?
Legal professionals today face many challenges in terms of contract management, document security, and document sharing with internal teams as well as external clients. With content distributed across multiple sources, law firm employees find it difficult to access, edit, and store the correct versions of documents. Hence, legal firms are looking for technological solutions to address these challenges and simplify lawyers' work by modernizing their practice.
Solutions like imDocShare are helping firms overcome several challenges related to contracting and ensure compliance as well as document security. imDocShare co-authoring allows multiple people to work together at the same time on Office documents stored in iManage.
imDocShare - A tech-savvy approach to remain competitive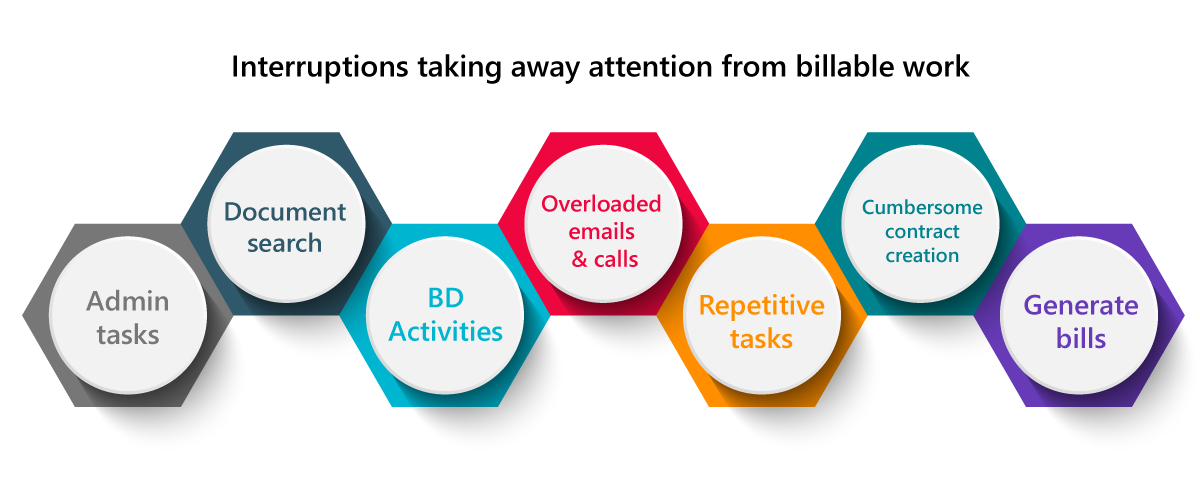 imDocShare is a robust solution that allows law firm employees to live view and edit iManage content in the Teams app or any other web application. imDocShare, with its simple configuration features, facilitates the integration of iManage with Teams. Users can view any iManage document in MS Teams using Tree view, Standard view, Compact view, Recent documents, and Favorite documents. imDocShare allow its users to make the most of Teams by providing them quick access to iManage content right within Microsoft Teams.
Connect with us on Facebook, Instagram, LinkedIn, Twitter, and YouTube.
imDocShare Teams App - Create and review contracts in a controlled and efficient way
imDocShare Teams App goes beyond contract storing and organizing plus empower firms to create and manage contracts more effectively. It eliminates the need for stressful review cycles as well as review meetings and risks associated with contract sharing.
For instance: With imDocShare Co-Authoring of Office documents, lawyers within their conversations in Teams itself can discuss the negotiation terms, clarify other aspects, and quickly draft a contract. The imDocShare Teams app also allows attorneys to incorporate changes quickly and accurately as any discrepancies can harm a company's reputation. It further helps legal teams manage deadlines, restrict downloads, and minimize the risk associated with contract breaching. Several users have already realized the importance of imDocShare to ensure content governance and streamline the contract creation process.
Firms leveraging imDocShare co-authoring capabilities have seen an upsurge in productivity and efficiency in their contracting. imDocShare Co-Authoring offers several benefits to both a firm as well as end-users in terms of balanced security and streamlined workflows. Other benefits include: Get in touch